CARF MODELS Rebel MAX
Rebel MAX - the biggest and the greatest of them all. A fantastic kit, as large as it gets below 25 kg. Well engineered, painted in the molds, high end accessories provided... and so much joy to fly!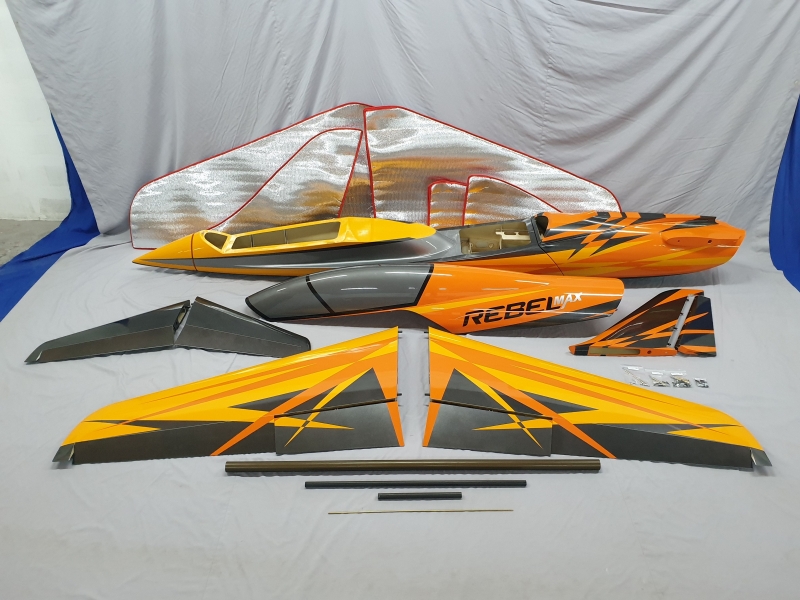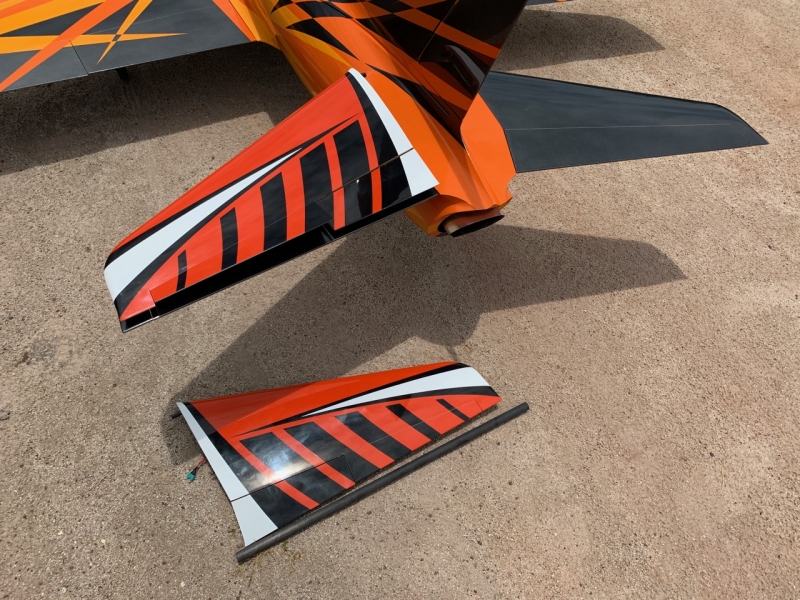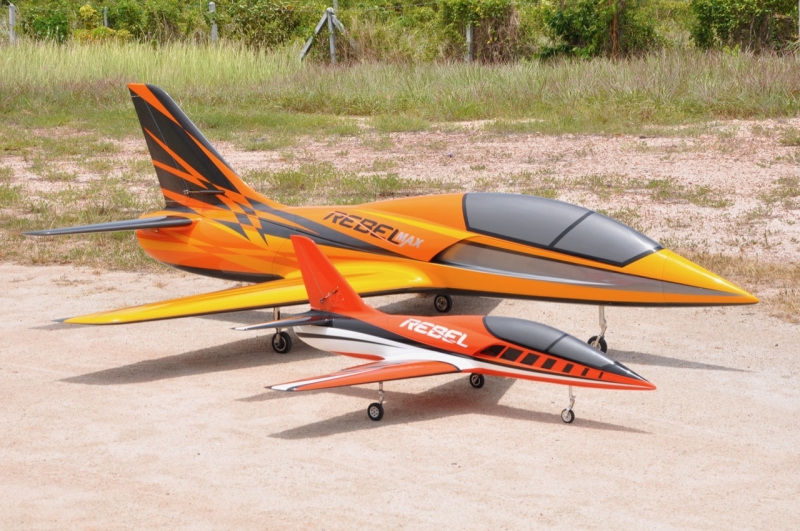 The Rebels all feature this typical italian design, a little like the charismatic Italian supercars we all know very well. Italian Design and German Engineering has never been a bad combination, so the all the Rebels will now be hard to beat! We all hope that by joining forces with CARF-Models' powerful production plant, all the Rebels can be provided faster, in top notch quality and with much higher prefabrication than they used to be. All 4 sizes of the Pirotti Rebels will be available with the CARF-typical, new level of quality and prefabrication, so no different will be the biggest of them all the Rebel MAX:
Gear Mounts installed, aligned and ready to drop in the high quality Electron e-retracts.
Control horns glued in, all Servo mounts ready to drop in 8 powerful standard size servos.
cut-to-length linkages with quality hardware are included
Canopy mounts are designed very safely and are installed ready to go
fuselage is separated in 3 parts, the rear fuse joins behind the wing saddle and the nose is removable, so that the front part of the Rebel MAX fuselage is not longer than the front fuselage of the Rebel PRO.
wing and stab joiners are high quality carbon tubes, extremely long to keep the load oninternal wing and stab structure very minimal
Painted in the molds, no matter whether single color or more complex stock schemes are preferred. Full custom schemes are possible
5l fuel tank, reinforced thrust tube and Electron landing gear are available as accessories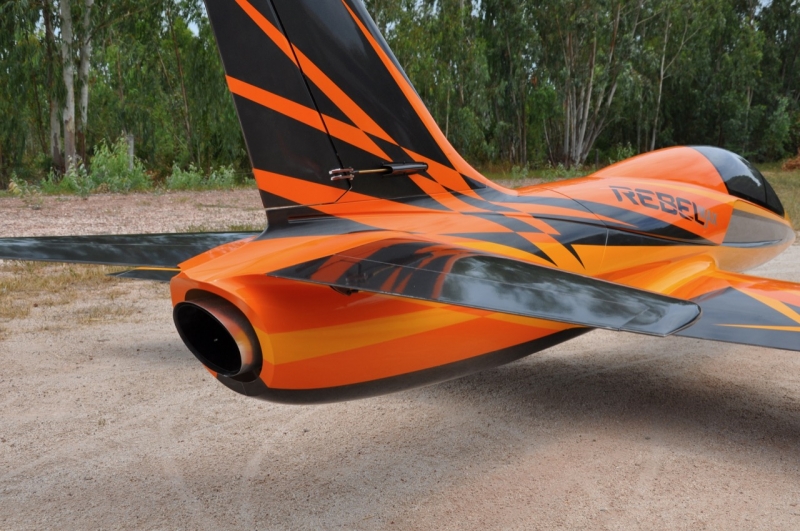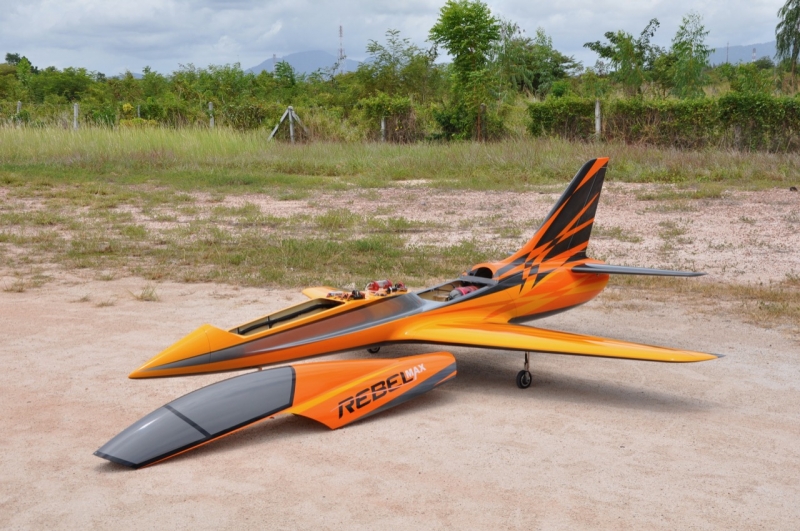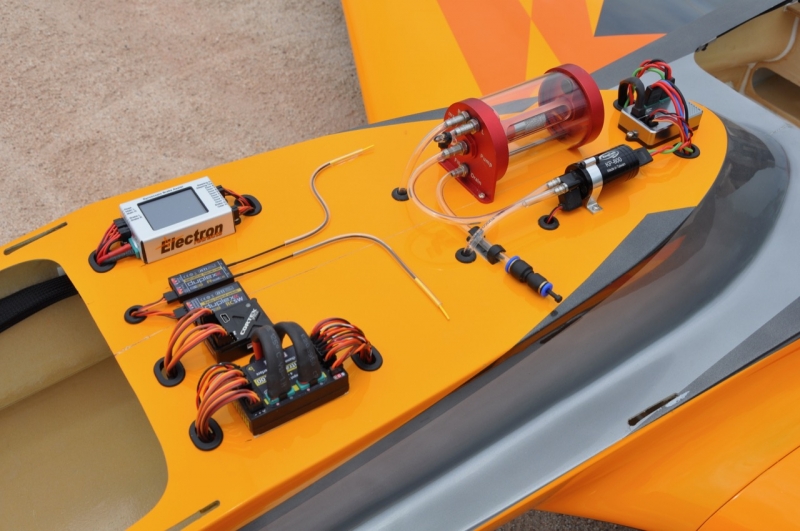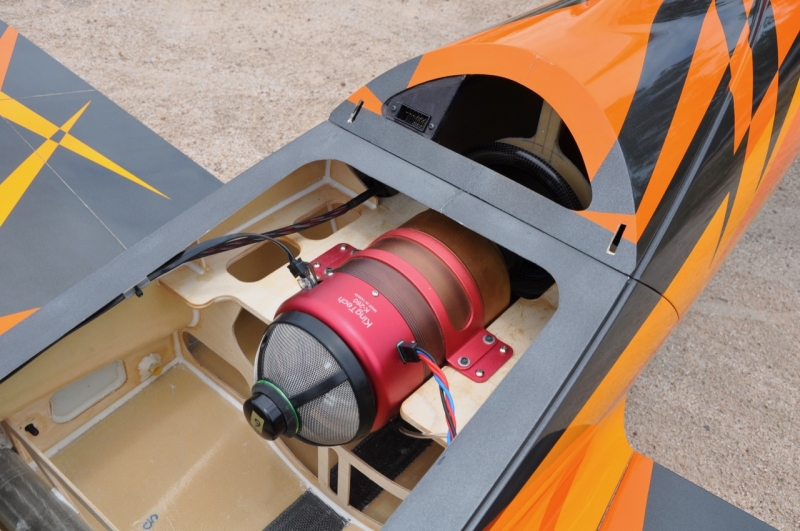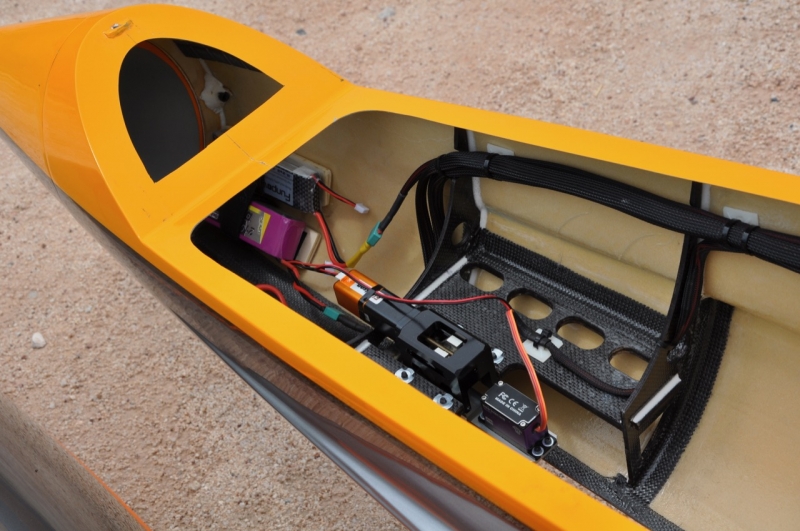 The Rebel MAX is a flagship sport jet in impressive size, but guaranteed below the ever so important 25 kg limit. Our prototype turned out to weigh 18.5 kg dry. That even leaves some room for smoke! Transportation is still no big issue due to the 3-part fuselage and the easily removable wings and tail feathers. No matter how small or big it is - A Rebel is an all composite, well engineered airplane, with extreme strcutrual strength, perfectly painted surface and well working, durable accessories.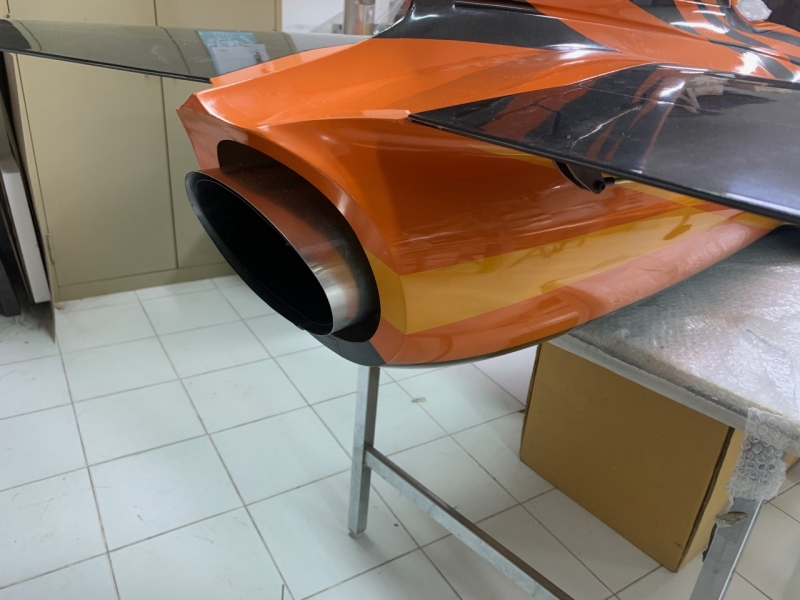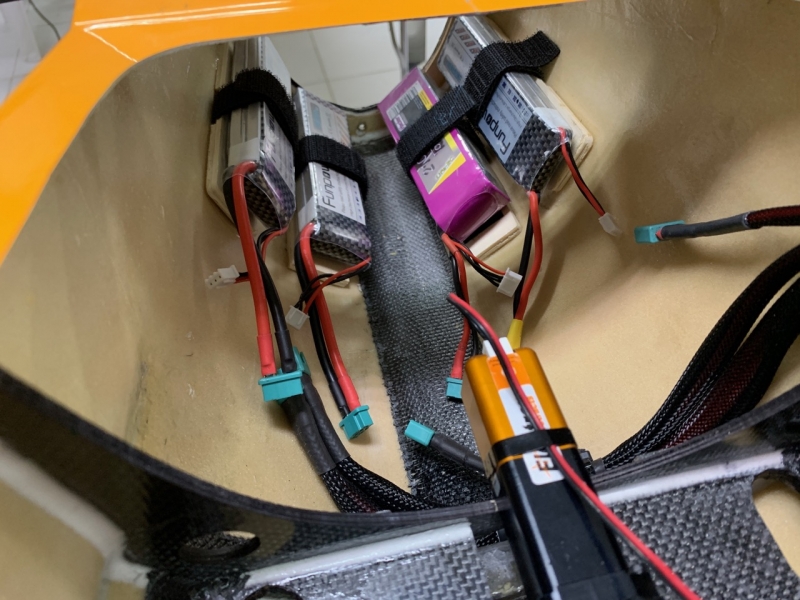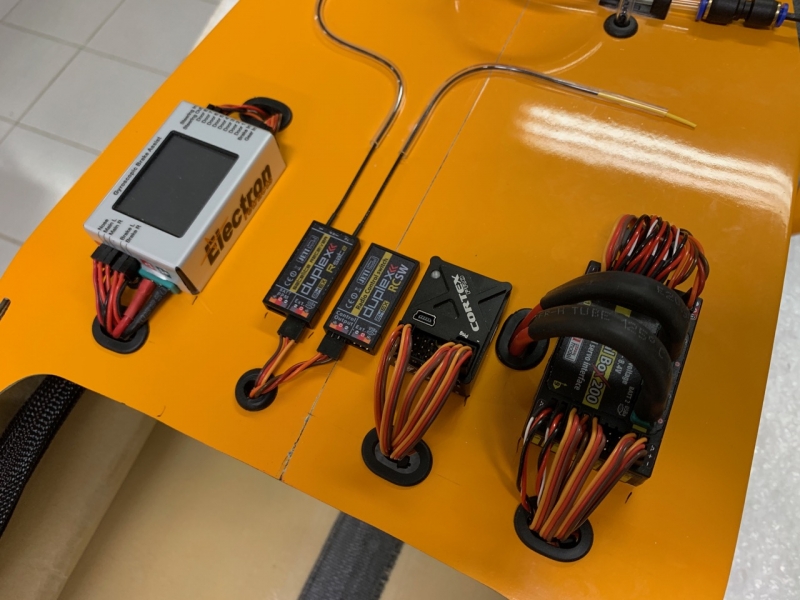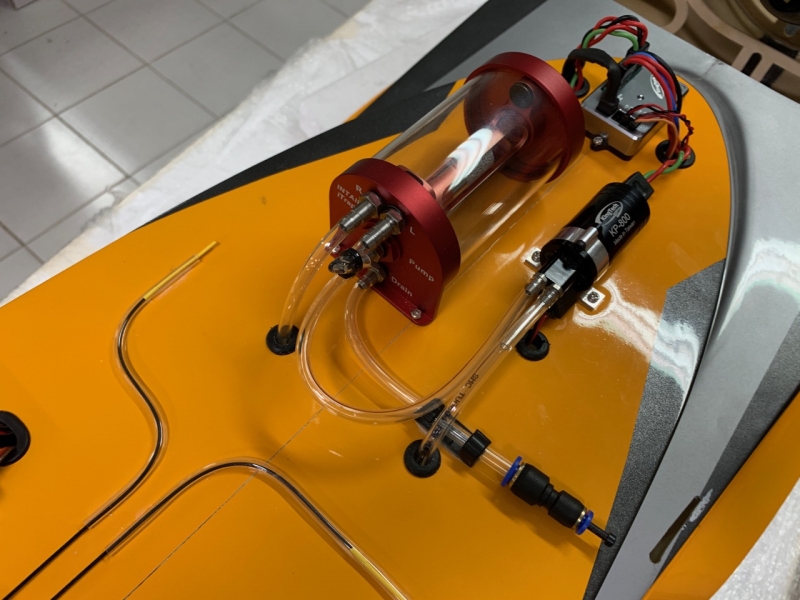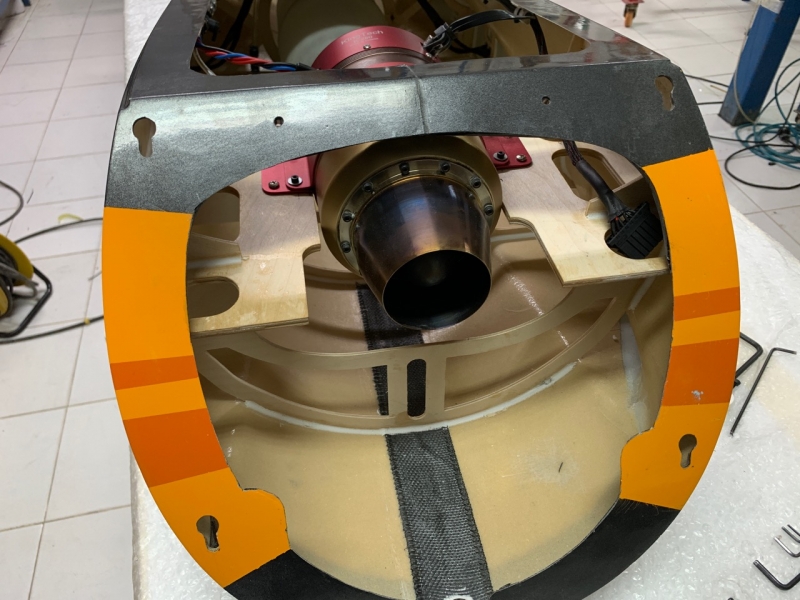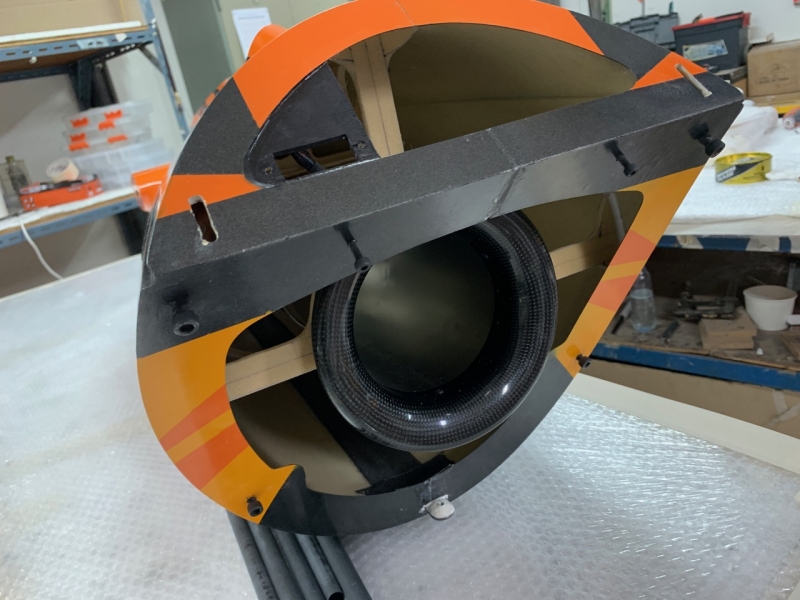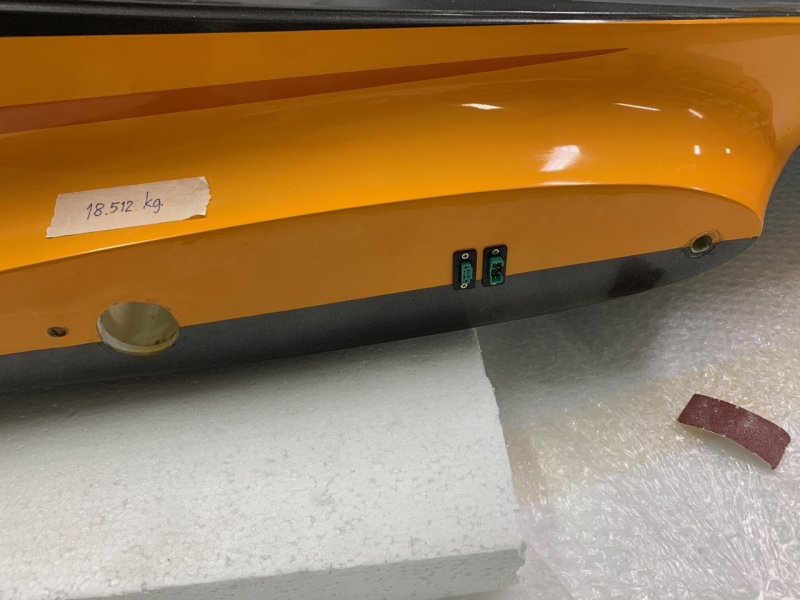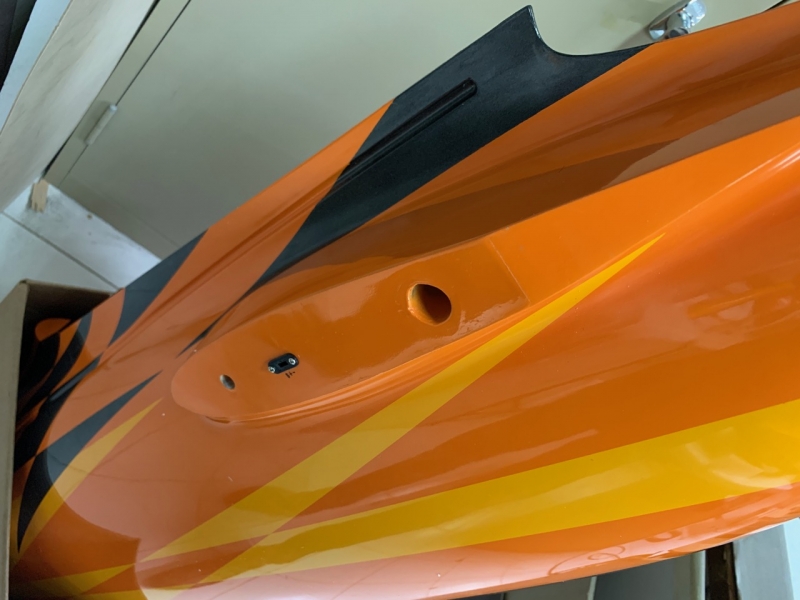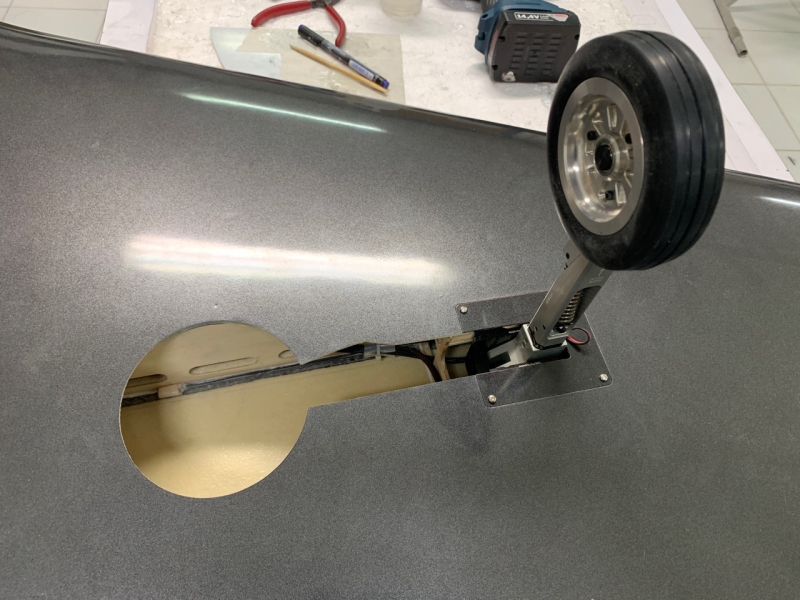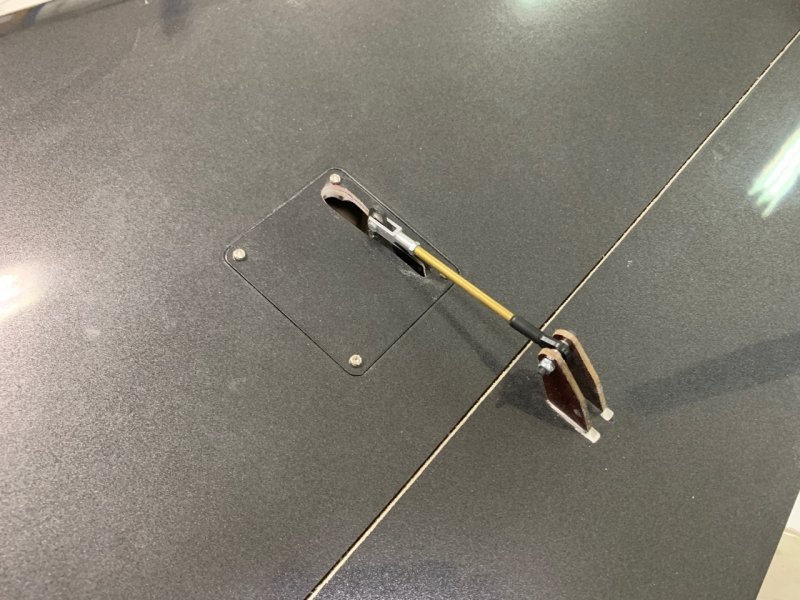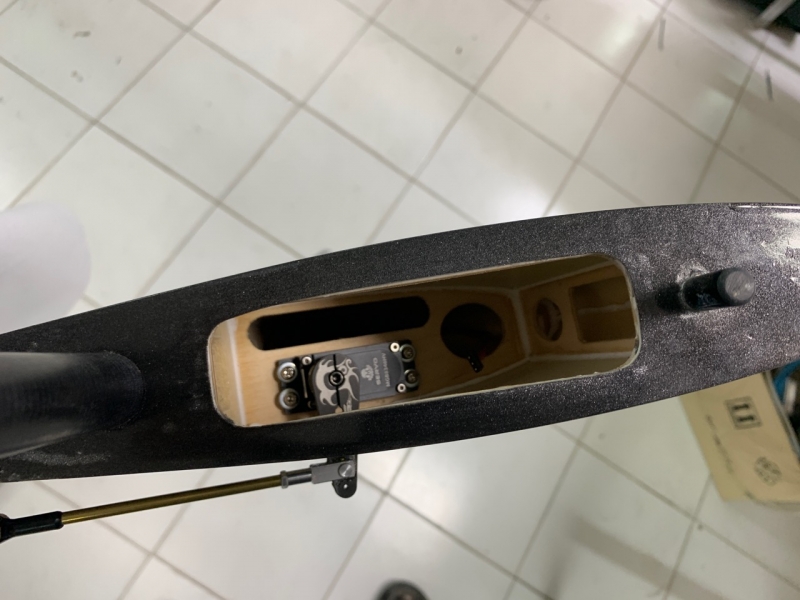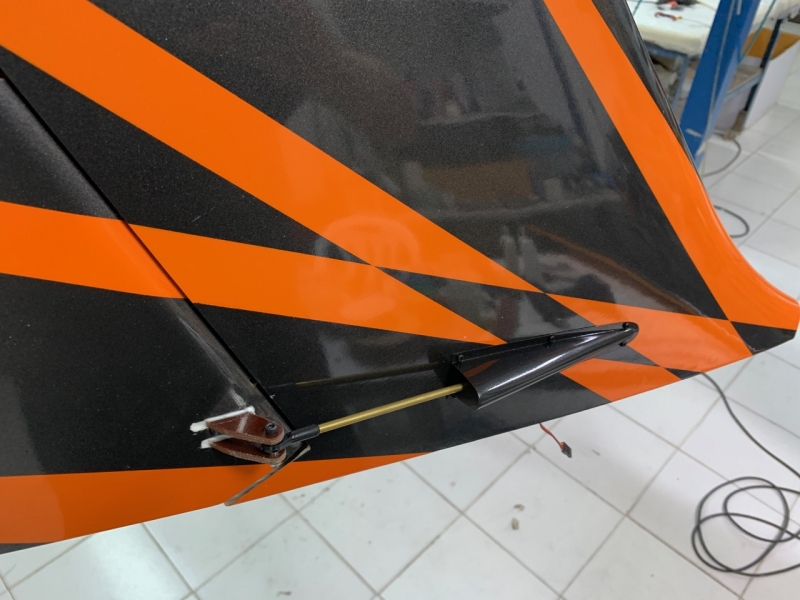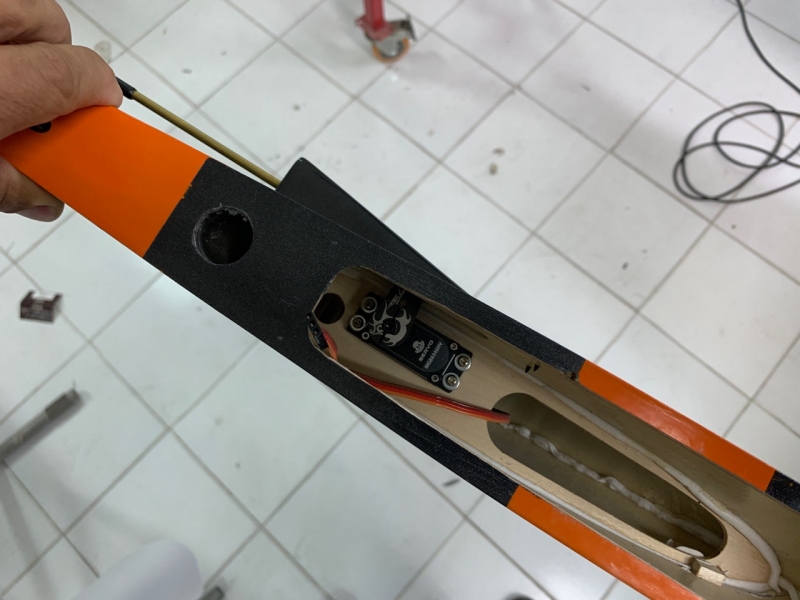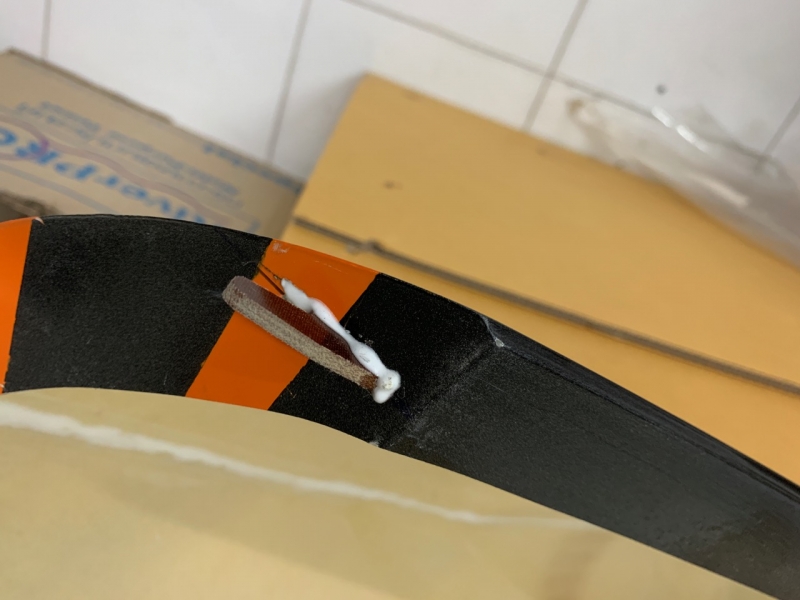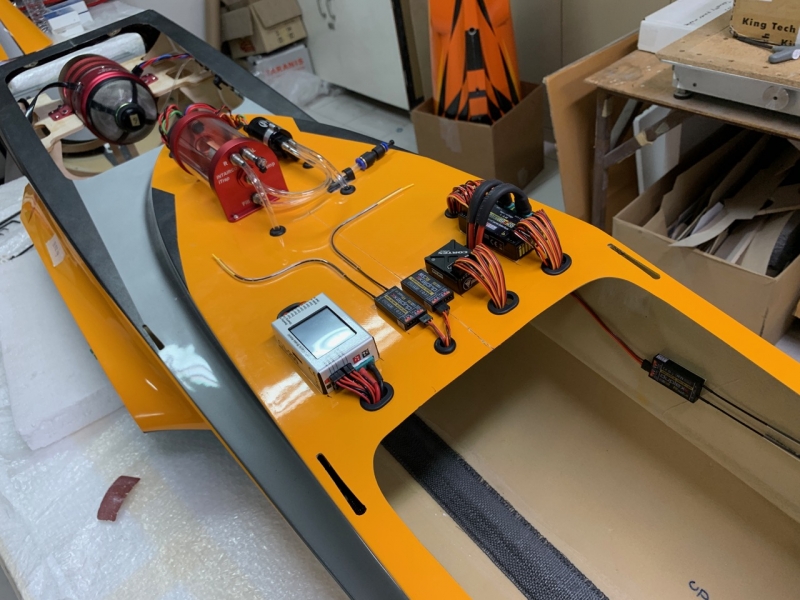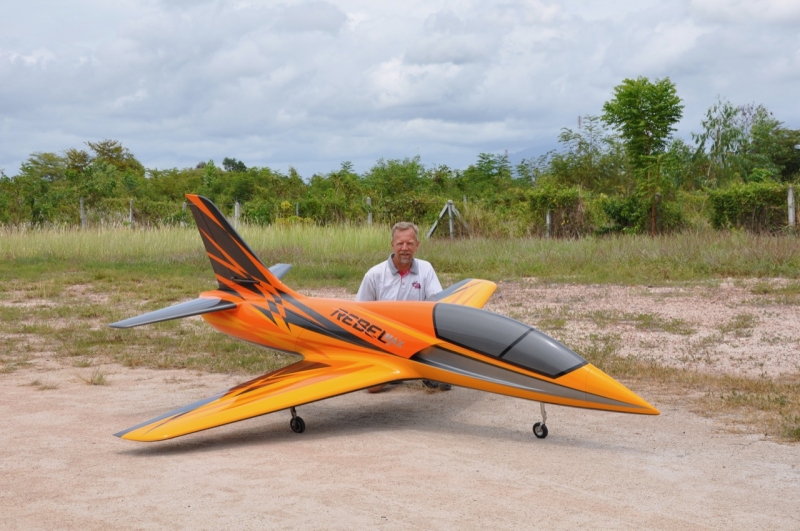 Available accessories are either built in-house or supplied by nameful brands, they can be purchased separately: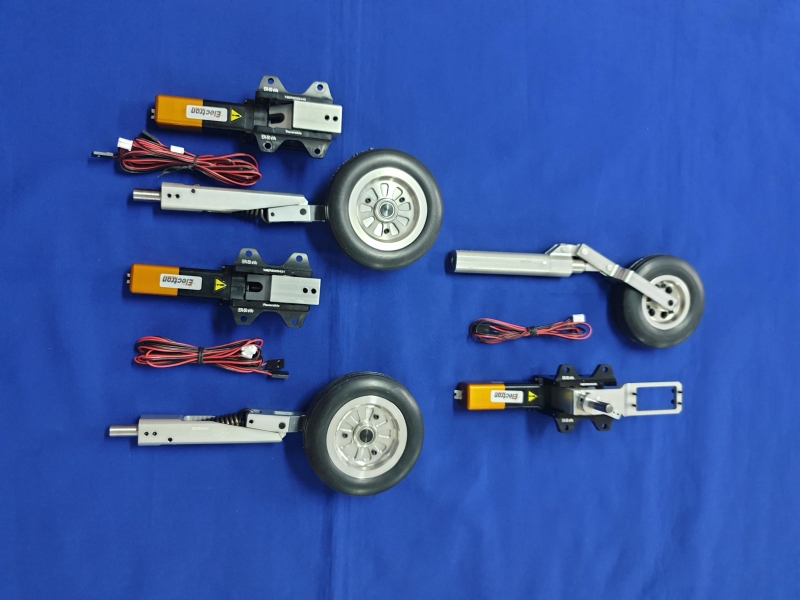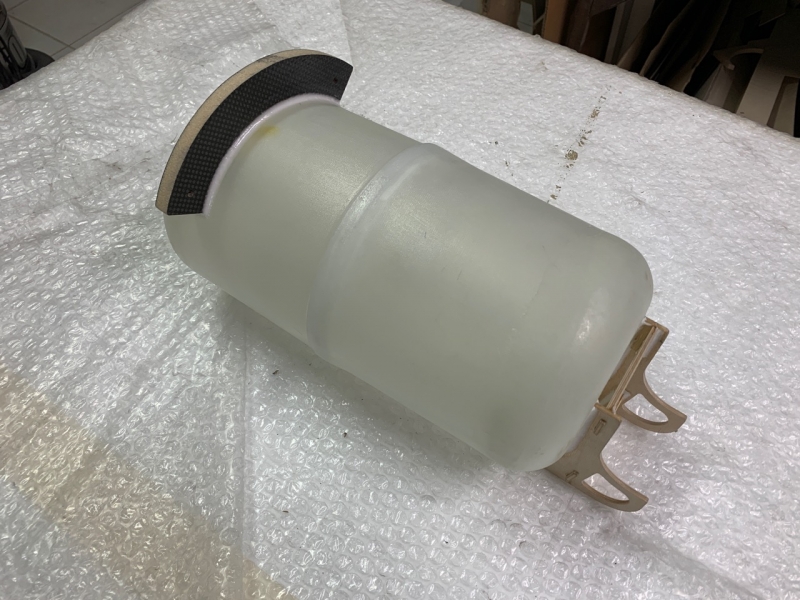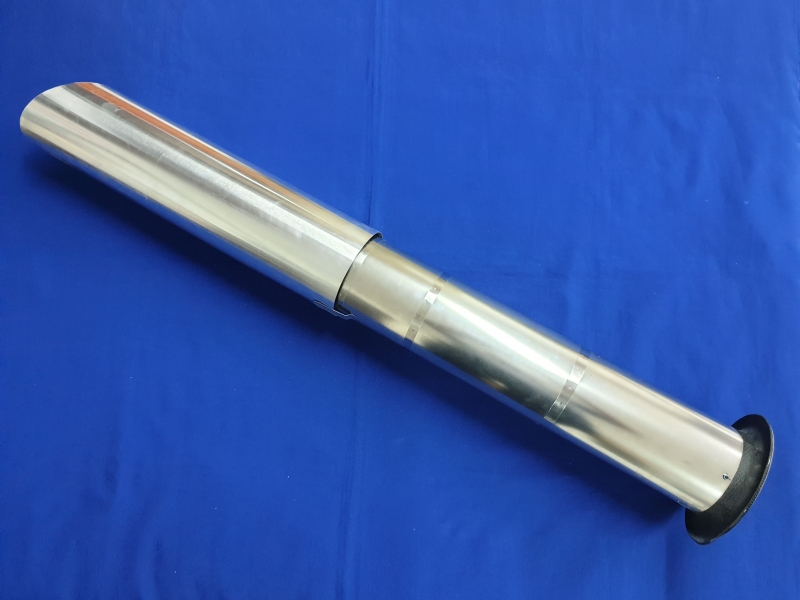 The bigger the Rebels get, the less wingloading thy have. The MAX is consequently the lightest of them all... Constant speed, extremely slow fly bys with fully deployed flaps, that Rebel MAX is a dream to fly.
From an effortless short take-off through smooth flight routines this airplane especially installs confidence in any pilot who controls it. The old saying is especially true here: What looks good, flies good.... The sleek aerodynamics have taken all Rebels to the highest level of sport jets, rock solid when flown slowly, and a racing thoroughbred when the throttle is opened up. The clean, beautiful lines allow smooth, slow and fast aerobatics while tracking like on rails... Even the biggest one, the MAX, is perfectly powered with a 180-220 N engine. Take off and landing distances are short enough for any flying field. Tarmac or grass strips are equally suited. Fast rolls, slow rolls, point rolls, large loops and cubans... and most impressive the slow flights. You'll enjoy the wide spektrum, we promise.
That Rebel MAX will be built easily in a week or two, because only the equipment installation is left for you. Everything else is already built. And you can rely on CARF that the gear and the recommended servos will be a drop in fit! Rigging  large Sport Jet is always somewhat time consuming if done nice and right, but it will be all worth it if you take your time. The large canopy lets everyone look inside and if things are installed neatly, everybody can enjoy it...